What is the mini KTV---咪哒MINIK is mini karaoke machine
In 2015, the first mini KTV---咪哒MINIK officially entered the market,
and the launch of this new product announced the birth of mini KTV, I was delighted to find mini-karaoke rooms in GuangZhou.As a karaoke-lover,I had to try this out.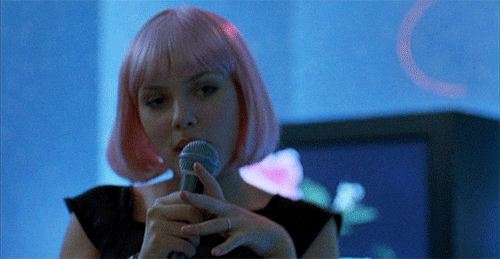 What does it look like?
In China arcades, there are always one or two phone-booth-style karaoke rooms, but coin noraebang is a place with just those tiny singing booths. There are about 20 rooms which can fit 2-3 people each.Small space, great enjoyment.
Inside the room, Two high-handed round tables provide space for placement.Double screen visual impact Smooth touch operation, simple style interactive design, imminent, and you can quickly get started, and two microphones. Top design forms, air circulation system.Under the karaoke system, there is a coin and bill slot.Integral tuning board.The rotary tuning knob, the visible volume bar can be manipulated indirectly and adjusted flexiblysensitively so that the sound is more in tune with your heart.
How much does it cost?
The smallest payment you can make is a 16rmb coin, and with that you can sing two songs. You can also add ¥50-100.
The machine does not provide change, so only add what you need.
The price may fluctuate depending on location and size of the room.
There are coin/bill exchanging machines outside the rooms.
How is it different from traditional karaoke?
Some places are open 24/7.
They tend to be located on basement floors.
There is no smoking or alcohol allowed.
You have to test your luck to see if you can find any empty rooms.
On a busy weekend, you may not find any available rooms.
2.25 square meters can meet with 2 users using at the same time
You pay for each song that you sing.
You can take your time choosing each song.
You won't be rushed to finish a song quickly or pressured to stay longer because there is no time limit.
Many people seem to come here by themselves to practice their favorite songs!
Each room is visible from the outside because others have to see if it is empty or not.
The secret to their cheap price may be the low quality music videos.
A glass house where you can sing freely.
Small space, great enjoyment.
Walking into the 咪哒唱吧, we can release the senses, touch, embrace, and feel each living voice. More importantly, our voices can be heard.
Strict selection of HIFI level sound card, to ensure that the performance of the amp and the speaker to achieve the international average.
It is not only beautiful but also an attitude. Full glass house exterior design , retro pyrotechnic tungsten lamps installed at the top of the house, dark-green and brown color to match with the overall style, every design is considered carefully over and over again, what we are pursuing is an American casual modern style that makes you moved.